Fire
Blue Grass Volunteer Fire Department

"Proud to Serve. Serve to be Proud."

Blue Grass Volunteer Fire Department
606 W. Mayne Street
Blue Grass, IA 52726

Emergency: 911
Non-emergency: 1-563-381-1234
Fax: 1-563-381-4652

The volunteer fire department total roster as of 07-01-10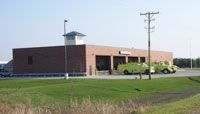 Brian Seamer, Chief
Jack Stoffers, Assistant Chief
Doug Anderson, Captain
Bob Heskett, Captain
Jon Grunder, Captain
Bob Downing, Captain
Brad Schutte, Captain
Tony Brown, Firefighter, EMT
Nate Cruchelow, Firefighter, EMT
Jake Freeman, Firefighter, EMT
Ben Hansen, Firefighter
Justin Kinzer, Firefighter
Chad Lofgren, Firefighter
Eric Morrisson, Firefighter
Sean McDowell, Firefighter
Kari Nichols, Firefighter, EMT
Scott Powell, Firefighter, EMT
Spencer Ripperger, Firefighter, EMT
Brandon Schadt, Firefighter, EMT
Lee Schmidt, Firefighter
Jeremy Smith, Firefighter
Jason Verschoore, Firefighter, EMT
Michael Wagner, Firefighter

Fire Department Services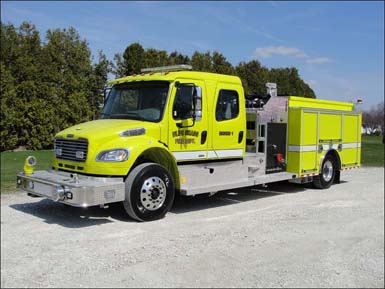 BGFD responds to fire, EMS, HAZ MAT and rescue calls. Calls average between 300 per year. Approximately 65% are EMS calls.

BGFD is now working out of a state of the art building that houses 7 pieces of equipment, 3 pumpers (750 gpm, 1,250 gpm and 1,500 gpm), 2 tankers with 500 gpm pto pumps (1,500 gal. and 3,000 gal. capacity), a brush truck, a rescue truck and a command vehicle. Rescue equipment includes the Jaws of Life, shears, cutting shears, rams, air bags and numerous other items to perform heavy duty rescue. The Department also carries an AED in each truck and all medically qualified personnel are qualified in their operation. All members are certified in CPR.

BGFD serves a 50-square mile area with approximately 1650 residences. This includes a 300+ trailer park and numerous housing additions outside the city limits. If the BGFD responded to a call that required all trucks they could respond with approximately 7,000 gallons of water.

BGFD has one training and one business meeting per month. It conducts most of its training in-house. All new personnel are required to acquire their fire fighter I training within their first year on the Department.

BGFD belongs to the Scott County Fire Chief's Association, Scott County EMS Association, Iowa Firemen's Association, Iowa Association of Arson Investigators and the Iowa Chief's Association.